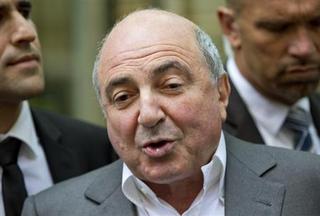 きのうから BBC CNN ともに時間を割いてトップニュースでボリス・ベレゾフスキー氏死亡 を取り上げ 大騒ぎだ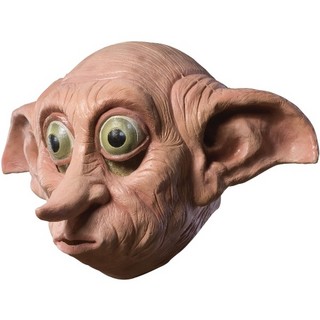 dobby こと Putin
またしても プーチンによる謀殺説が有力だが
ロシアの大富豪で英サッカーチーム チェルシーのオーナー、アブラモビッチ氏がなにか有力な情報をもっているのではないか とジョニは睨んでいる
ベレゾフスキー氏は、所有していた大手石油会社シブネフチや 大手アルミ企業などの株式がロシア政府に没収されるとアブラモビッチ氏に「脅迫」され、 安値で手放さなければならなくなったなどと主張
20億ポンド(約4140億円)の 損害賠償を求める訴訟を起こしていた
プーチン政権と対立したベレゾフスキー氏に対しチェルシーのオーナー アブラモビッチ氏は 同政権と良好な関係を保っている
(以下引用)
 ロシアのプーチン大統領と対立し、英国に亡命した新興財閥の富豪ボリス・ベレゾフスキー氏(67)が23日、ロンドン郊外の自宅で死亡しているのが見つかった。
ソ連崩壊後のロシアで実業家、政治家として台頭したベレゾフスキー氏は2000年、プーチン氏と対立して英国に亡命し、その後もプーチン批判を繰り返した。
同氏は、2006年に同じ英国で放射性物質を使って毒殺されたロシア情報機関元幹部アレクサンドル・リトビネンコ氏の知人でもある。
英警察は24日、ベレゾフスキー氏の自宅を調べたが、放射性物質や薬物は見つからなかったと発表した。
一方で知人は、ベレゾフスキー氏が自殺を図ったか、ロシアの富豪アブラモビッチ氏との裁判で敗れた心労から心臓発作を起こした可能性があると話した。
[アスコット/ロンドン(英国) 24日 ロイター]
(Reuters) -
Boris Berezovsky, the Russian oligarch who helped broker Vladimir Putin's rise to the Kremlin's top job only to become his sworn enemy, has been found dead at his home in Britain in unclear circumstances
. He was 67.
Police in Britain, where the tycoon fled in 2000 after falling foul of the Kremlin under Putin, said on Saturday the death was unexplained and they had started an investigation.
Associates said the man who personified the ruthless world of post-Soviet politics may have committed suicide or suffered a heart attack following the stress of losing a $6 billion court case to Chelsea Football Club owner Roman Abramovich
.
He was found at his house in Ascot, a commuter town 25 miles west of London, by one of his bodyguards, possibly in his Russian sauna.
"I can confirm he died in his home. I've known him for a long, long time, we have spent a lot of time together," Andrei Sidelnikov, a Russian dissident living in London who was a friend of Berezovsky's, told Reuters.
"I am shocked. It is the end of an epoch."
A fast-talking former mathematician who scaled the heights of the ruthless world of post-Soviet business and politics, Berezovsky clashed with Putin soon after his election in 2000 and fled for Britain where he became his most vociferous enemy.
From his base in London, Berezovsky vowed to overthrow Putin whom he cast as a corrupt 'bandit' surrounded by venal ex-KGB spies. Once a supporter, he accused Putin of rolling back the freedoms won after the 1991 collapse of the Soviet Union.
Berezovsky's court included some of Putin's most wanted enemies, including a former Chechen rebel, and the former billionaire funded opposition leaders and former spies such as Alexander Litvinenko, who was murdered in London in 2006.
Putin fumed at any mention of Berezovsky and his asylum in Britain strained ties between London and Moscow, which cast Berezovsky as a criminal who should stand trial for massive fraud and tax evasion.
"UNRELIABLE WITNESS"
Once cast as the 'godfather of the Kremlin' by foes and admirers alike, Berezovsky was humiliated in 2012 when he lost a legal battle with former partner Abramovich, over shares in Russia's fourth biggest oil company.
The judge, Elizabeth Gloster, said Berezovsky was an "unimpressive and inherently unreliable witness" who would say "almost anything to support his case".
Some associates said that Berezovsky, once one of Russia's richest billionaires, had grappled with the financial impact of losing the case, which lawyers at the time said could open him up to claims for costs of considerably more than $100 million.
Clearly shaken by the verdict in August, Berezovsky said it appeared to have been written by Putin himself but in the months following he kept a low profile and was rarely seen in public.
Berezovsky had sought as much as $6 billion from Abramovich whom he accused of using the threat of Kremlin retribution to intimidate him into selling out of Russia's fourth biggest oil company at a knockdown price. He also accused Abramovich of selling his shares in RUSAL, the world's top aluminum producer, without his permission.
The judge dismissed all of Berezovsky's claims.
In an effort to recoup some of the losses incurred during case, Berezovsky is said to have auctioned off an Andy Warhol portrait of Soviet leader Vladimir Lenin to raise cash.
He agreed to pay one of Britain's biggest-ever divorce settlements to his former wife Galina in 2011. Local media said the settlement was believed to be more than $100 million.
"My sources say it was heart failure," said Alexei Venediktov, editor of Russia's Ekho Moskvy radio. "After his recent loss in court against Roman Abramovich he was in deep depression, he was being treated, he was treated in Israel."
"I think it was probably his health, including depression, and his age. Boris Abramovich never took it easy - he was a fighter, he led an active lifestyle, and unfortunately he has left life in this way."
Known for his love of cognac, beautiful women and for his ability to talk well into the night, Berezovsky lived the adrenaline-fuelled life of Russia's A-team of oligarchs.
Whatever the circumstances of his final hours, his death marks the end of an era for many Russians for whom Berezovsky epitomized the oligarch of the 1990s: brash, arrogant and dangerous alpha males who made their own rules.
UNLIKELY OLIGARCH
As a mathematician working in an obscure section of the Academy of Sciences, Berezovsky was an unlikely oligarch.
But the collapse of the Soviet Union helped propel him from academia to the pinnacle of one of the most ruthless, corrupt and violent business environments on earth - post Soviet Russia.
As the Soviet empire crumbled and gang wars erupted in Moscow, Berezovsky forged a profitable relationship with AvtoVAZ, Russia's biggest carmaker and producer of the Lada.
With the rouble worth nothing, cars were a tradeable asset, though to protect his fortune, Berezovsky forged ties with the Chechen gangs - some of the most feared in Russia.
The graveyards of Russia attest to the short lifespans of many businessmen in the 1990s and Berezovsky came close: in 1993 he faced a gun battle in central Moscow and a year later the Mercedes he was in was blown up, decapitating his driver.
But with nerves of iron and flush with cash, Berezovsky went for gold: he paid for the publication of President Boris Yeltsin's memoirs, securing him the goodwill of Russia's leader.
His political clout gave him access to Aeroflot, once the Soviet flag carrier, and then to oil.
After meeting on a Caribbean yacht trip organized by fellow tycoon Pyotr Aven, Berezovsky and Abramovich, then a 28-year-old oil trader, came up with a simple idea: merge Russia's best refinery with some of the top oil and gas fields of Siberia.
The result was Sibneft over which they would clash years later in a London courtroom.
"Everything can be bought and everything on earth has a price," he once said. "Politicians are the hired help of entrepreneurs."
But if Kremlin politics under Yeltsin had helped Berezovsky to the top, Kremlin politics under Putin proved his downfall.
'GODFATHER OF THE KREMLIN'
Facing the prospect of a Communist victory in 1996, Berezovsky helped rally the billionaire barons of Siberia to Yeltsin's side. He won. And the oligarchs carved up more of Russia's vast oil and metals sector.
But as Yeltsin's health deteriorated in 1999 and his popularity plummeted, Berezovsky and others began to look for a protege who could rule Russia for its second post-Soviet decade.
The obscure and quiet former KGB spy they found was Putin and Berezovsky helped pitch him when the powerbrokers of Russia met at their country houses, known as dachas, outside Moscow.
"Boris Berezovsky was certainly the political father of Vladimir Putin. He was the person who found Putin," commentator Sergei Parkhomenko said on Ekho Moskvy radio.
While Putin was happy to receive support, he resented the meddling that Berezovsky and oil oligarch Mikhail Khodorkovsky felt was their right. Berezovsky could not win. His only option was to flee.
According to Russian journalist Ilya Zhegulev, who spoke to him on Friday, Berezovsky was pining for Russia.
"I should not have left Russia," she quoted him as saying. "He said: I don't know what to do. I am 67 and I don't know."
Putin's spokesman, Dmitry Peskov, told state-run Rossya-24 television that Berezovsky had written to Putin and asked for help in returning to Russia.
Berezovsky did not return.